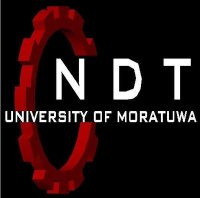 National Diploma in Technology (NDT) is one of the highly recognized engineering diploma programme which conducted under Institute of Technology, University of Moratuwa. National Diploma in Technology (NDT) programm got very long history and the main purpose of this course is to create middle level engineers. NDT course was initially established in 1893 at Ceylon Technical College, Maradana than that curse was mentioned as Junior Technical Officers (JTO) course. In the year of 1960 this programmes transfer in to Institute of Practical Technology (IPT) at Katubedda where University of Moratuwa premises now. In the year of 2000 this course governed by Institute of Technology University of Moratuwa (ITUM). Currently they are operated under the University of Moratuwa premises but they are planed to moved on for new premises at Diyagama, Homagama which still governed by the Institute of Technology, University of Moratuwa.
Entry Education Qualifications:
Applicants should have obtained passes in any three (03) of the following subjects:
Physics
Chemistry
Combined Mathematics
Advanced Mathematics at one  and  the  same  sitting  of  a  C.E.  (A.L.)  Examination
The student must bellow the age of 24 if he or she wishes to apply for NDT programme.
Selection procedure:
Selection for the NDT programme is mainly based on the performance (z score) which student done at G.C.E Advanced Level examination and Institute of Technology, University of Moratuwa also conducted a attitude test and need to pass that exam also. Mainly 40% of Merit and 60% of district quota will be applied generally under selection procedure.
Duration of the Course:
National Diploma in Technology engineering diploma program duration is 3 years and its consist of two years of academic studies and one year of Industrial training.
Medium of Language:
All academic programmes under this diploma programme conducted in English Language
Fields of Courses:
This National Diploma in Technology (NDT) is classified under nine major streams and following are those areas of stream which related to practical engineering.
Marine Engineering Technology
Nautical Studies &Technology
Chemical Engineering Technology
Civil Engineering Technology
Electrical Engineering Technology
Electronic & Telecommunication Engineering Technology
Mechanical Engineering Technology
Polymer Technology
Textile & Clothing Technology
Labs & Workshops:
NDT programme is associate with a greater practical's and there are so many high quality newly established Labs and workshops available at this institute.
Further Higher Education Opportunities:
There are so many higher educational opportunities available for the course follower and there are so many exceptions available for those who follow the course. Following are some of highly recognized courses which having exceptions for academic programmes
IESL Study Programmes
B Tec Degree at Open University of Sri Lanka
Degrees programmes under Private Engineering institute such as ICBT, Northshore Institute.
Contact Details of National Diploma in Technology (NDT)
Address:
Institute of Technology,
University of Moratuwa,
Katubedda,
Moratuwa,
Sri Lanka.
General Contact No:
+94112650301
+94112650534            Ext. 5303/5306
+94112650441
Fax  +94112650427
Website: www.mrt.ac.lk