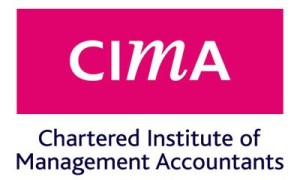 CIMA (Chartered Institute of Management Accountant) is considered as one of recognized professional qualification which is much popular over private and public sector under management and accountancy field.CIMA is international professional body which operate under CIMA UK.CIMA is the world's largest and leading professional body of management accountants, We have 195,000 members and students in 176 countries.Those who successfully completed CIMA courses in sri lanka got greater chance to have a career prospects and the remuneration are also high for those who completed this qualifications.Most of Top CFO's and CEO'S are CIMA qualified and those who competed CIMA renowned as Chartered Management Accountants. Following are some of the details which is necessary if you have any plans to follow CIMA professional courses.
Levels of CIMA courses in sri lanka:
CIMA categorized in to 4 major levels and for those who completed Management and Operational levels are also got good job opportunists in Sri Lanka under  cooperate world. Following are four leading levels of CIMA
Certificate Level
Operational Level
Management Level
Strategic Level
CIMA Certificate Level Contains five Subjects and those who completed this level got certificate of CIMA. For those who passed Operational Level got  CIMA Diploma in Management Accounting upon completing this Operational level. Those who completed CIMA Management Level entitled to have CIMA Advanced Diploma in Management Accounting qualification and After completion of CIMA strategic level  and CIMA and Top CIMA Level you are CIMA full qualified.
Following figure shows that how much student monthly remuneration after completion of CIMA qualification and this statistics surveyed in the year of 2012.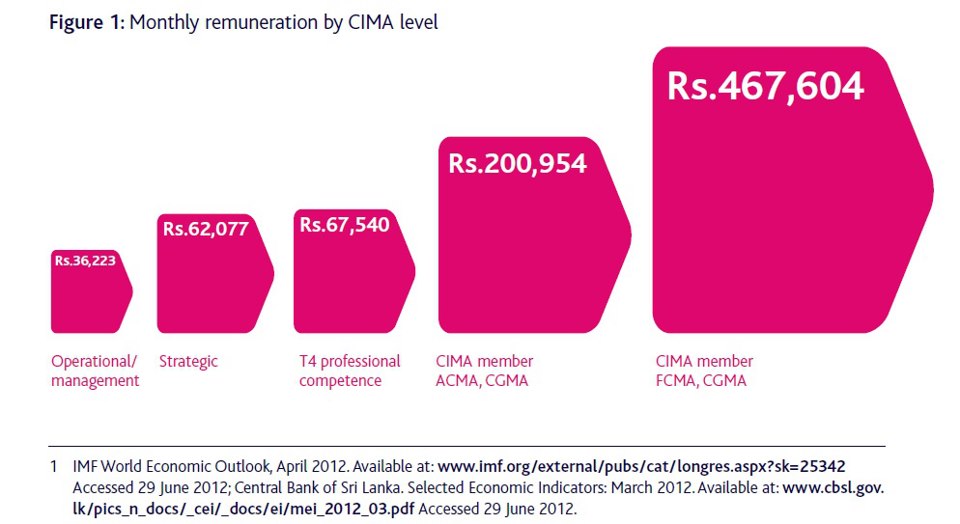 CIMA classes in sri lanka:

There are number of cima classes in sri lanka which provide tuition and the guidance to pass this international exam. I am plan to mention all detail of this cima classes with contacts in future. Tuition classes for CIMA courses in sri lanka available in Colombo and other major cities of Sri Lanka.Tuition provider use to provide various different study options for CIMA students and if you are wish you can dot this programme as Full time course, part time course or weekend course. Since due to this flexibility those who are currently doing Jobs are also can do this course.
Medium of Study:
Entire Programme is conducted under English Language
Exception :
those who got a degree at any field  are eligible for have exception at foundation level.
Basic Entry Educational Qualification:
Those who completed G.C.E Ordinarily level exam can enter in to follow CIMA
For further Details Contact CIMA Sri Lanka:
Colombo:
356 Elvitigala Mawatha
Colombo 05
Kandy:
229 Peradeniya Road
Kandy
Sri Lanka
Tel: +94 (0)11 250 3880 (Colombo) / +94 (0)81 739 3910 / 222 7882 (Kandy)
Fax: +94 (0)11 250 3881 (Colombo) / +94 (0)81 222 7883 (Kandy)
Email: colombo@cimaglobal.com kandy@cimaglobal.com