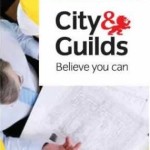 City and Guilds is one of and internationally recognized institute which based on United Kingdom. This Institute provides examinations in vocational skill development in different disciplines. Engineering are one of the highly repeated course conducted by them and in Sri Lanka so many student became engineers after the completing  City & Guilds Engineering courses. City & Guild Engineering Programess are mainly classified in to four categories as follows.
Certificate Level
Diploma Level
Advanced Diploma Level
Graduate Diploma Level
Postgraduate Diploma Level
Recognition of City and Guilds Engineering Courses
Mentioned course levels are highly recognized in Sri Lanka as well as aboard . For example Graduate Diploma in Engineering at City & Guilds is equivalent to B Eng (Hons) qualification at UK and Postgraduate Diploma Level is equivalent to M Eng qualification in UK. The one who qualified City and Guilds Postgraduate Diploma complete the academic study to become a Chartered Engineer in UK and Sri Lanka.
Fields of City and Guilds Engineering Courses
The Engineering courses under City & Guilds can classified as follows
Electrical and Electronic Engineering
Telecommunication Engineering
Mechanical Engineering
Motor Vehicle Engineering
Civil Engineering
There are so many different institutes conducted various course under the guidelines of the C&G following are the list of institute which approved by City and Guilds to do above Engineering certificate and diploma programmes. Following are several institutes which conduct this  City & Guilds Engineering programmes and most of institutes conduct every course of mentioned engineering programmes and some of them are not.
Sri Lankan Private Education Institute Conduct  City and Guilds Engineering Course
Apps International Networks (Pvt) Ltd,
Aquinas College
German Technical Training Institute
Dimo Automobile Training School
Institute of Arabian Motors
Jinasena Engineering (Pvt) Ltd
Skills College of Technology
Sri Sumnagala Vidyalaya
Technical Education Institute
Sri Lanka Boradcastion Corporation
Sri Lanka Telecom Training Center
Im planing to post all approved institute which conduct City and Guilds engineering programmes with their address and contact number in my future posts.
For further Details on City & Guilds Engineering Course Contact Bellow.
City & Guilds
Level 6, Access Tower
278 Union Place
Colombo-02
Sri Lanka
T: +94 11 5361 427/8
F: +94 11 23 149 41
E: info@cityandguilds.lk