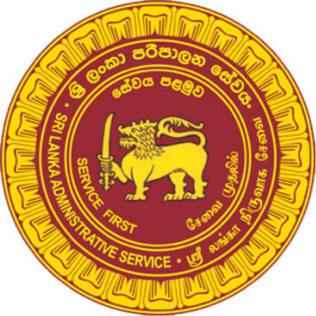 SLAS is one of the most recognized government exams in Sri Lanka. Those who successfully pass this exam are eligible to enroll into an administrative position in Sri Lanka. Applicant need obtain a recognized degree of University grant commission to sit for this exam.Those who are willing to write Sri Lanka Administrative Service Exam can apply and write only two times for these exams.in our previous article, we have discussed some Past Papers & Model Papers of Sri Lanka Administrative Service Exam with answers.Sri Lanka Administrative Service Open Competitive Exam tutorials were published on this Dinamina Sri Lankan newspaper by several years. There are thousands of students got to enter into Sri Lanka Administrative service open competitive exam by following these SLAS tutorials and lessons.
Sri Lanka Administrative Service Exam Structure
SLAS Exam consists five question papers and the areas as follows.
Samanya Buddhiya
Samanya Danima
Rachanay ha Saransha
Kalamanakaran Abiyougathawa
We have collected this unique informational guide on http://www.srilankahighereducation.com website.
In that site, you can preview an image and you can click the image for better resolution for better reference.
Sri Lanka Administrative Service Exam Dinmina Lessons Collection
Samanya Buddhiya Lessons:
SLAS Samanya Danima Lessons
SLAS Rachanay ha Saransha Lessons
SLAS Kalamanakaran Abiyougathawa Lessons
Hope that this collection of lessons will useful and also be a  guide to get prepared for this SLAS exam
Related Articles :